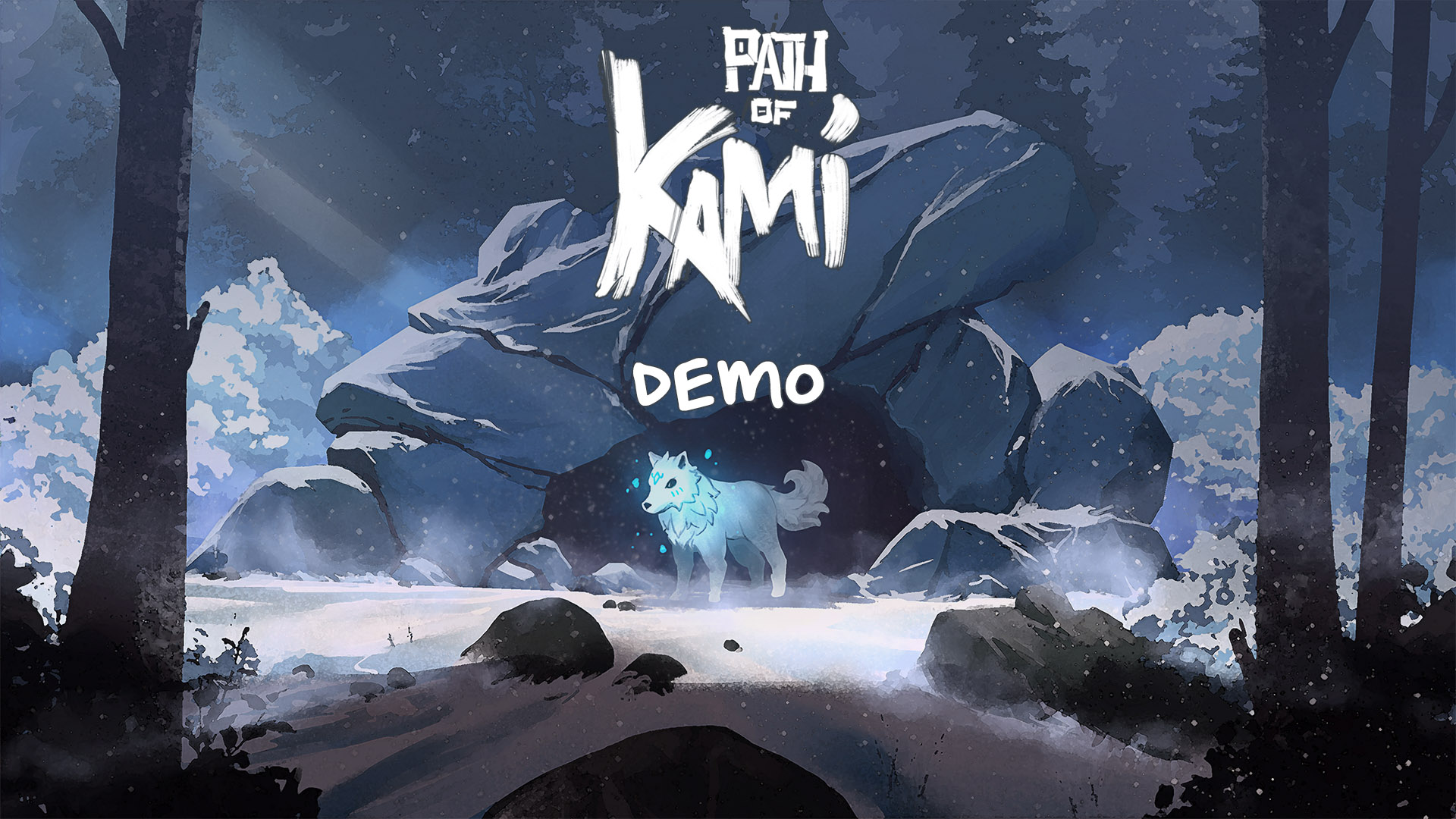 Path of Kami Demo
Path of Kami Sept. Dev Log + Upcoming Events
---
Hello everyone! It's almost spooky season, time has sure flown by. This week we don't have much visual progress to share but can say that we are working away at the game and prepping for event season that's starting soon! We'll share one of the first events we'll go to in a bit.

But first...here are some game development updates!
Dev Updates
Implementation, Bug fixing, and Polish Pass
Not much to show here visually but we've been working on some bug fixing and polish for our UI and worldbuilding. We've completely implemented our collection and UI welcome system :)
We also updated our credits menu to be in a grid layout to be more organized, still needs some cleanup but its looking better already! Also added a little bit more explanation text for the spirit pool system.
Advanced Settings
Added toggle to be able to turn post-processing off or on! (This is the painterly effect we have in-game that is noticeable in the distance)
Concept Art
We've also been doing some concept art for some of the platforms we have in-game for navigational puzzles.
Localization is in!
We're excited to share that we have implemented our localization system and we now have: English, Spanish (Latin), Spanish (Spain), Simplified Chinese, and Japanese!
More languages coming soon! We plan on adding more in future updates as well.
These languages will be included in the next demo update.
Events
MEGAMIGS
MEGAMIGS is an event dedicated to the video game industry and is one of the largest events in Canada, MEGAMIGS brings together hundreds of video game creators and players from around the world each year! Visit us at our virtual booth.
We put together some special trailers for the event, you can check out the teaser on our youtube channel.
Details to be released soon!

Wallpaper Giveaway
We will be doing a wallpaper giveaway soon for newsletter subscribers, if you haven't already join today!
Merch Giveaway
Mark your calendar's we'll be doing a merch giveaway next month starting Oct. 14th! There are three prizes that can be won, each is a package full of goodies! You can get an early look here.
Thanks for tuning in,
Captilight team